Details

Written by

Deb Teale

Category: Blog
Hits: 935
After a long break from this project I have been back in to work on the Boss.
Coupe of refresher pics here, with the blown 290 Boss.
Bootlid spoiler shaped as part of the new skin.
Sheet metal side scoops that will feed air to the brakes.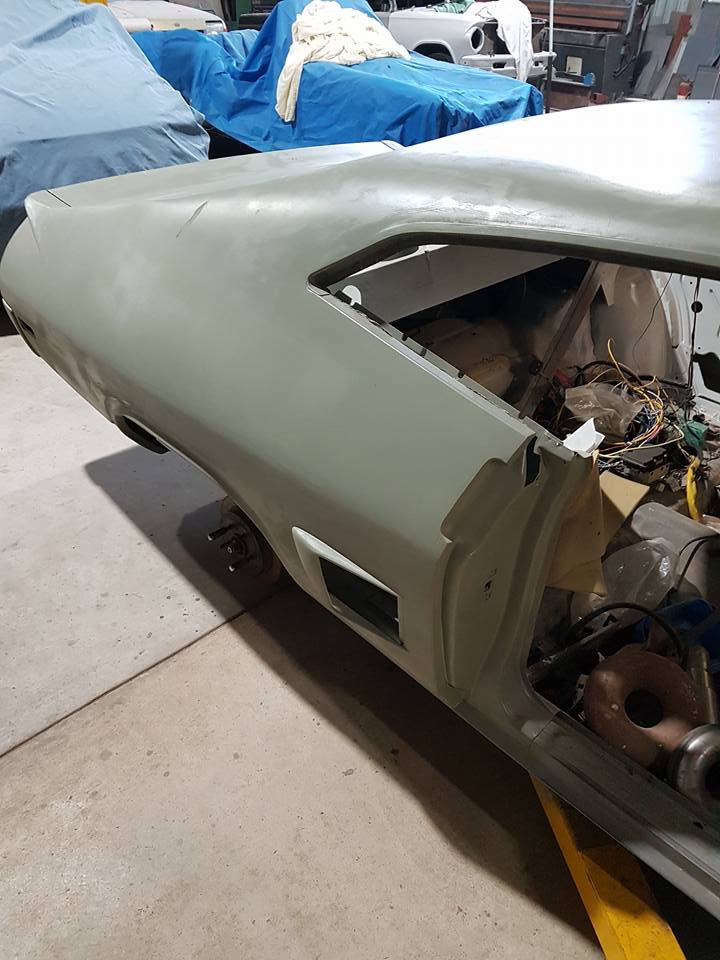 3" exhaust system being fabricated.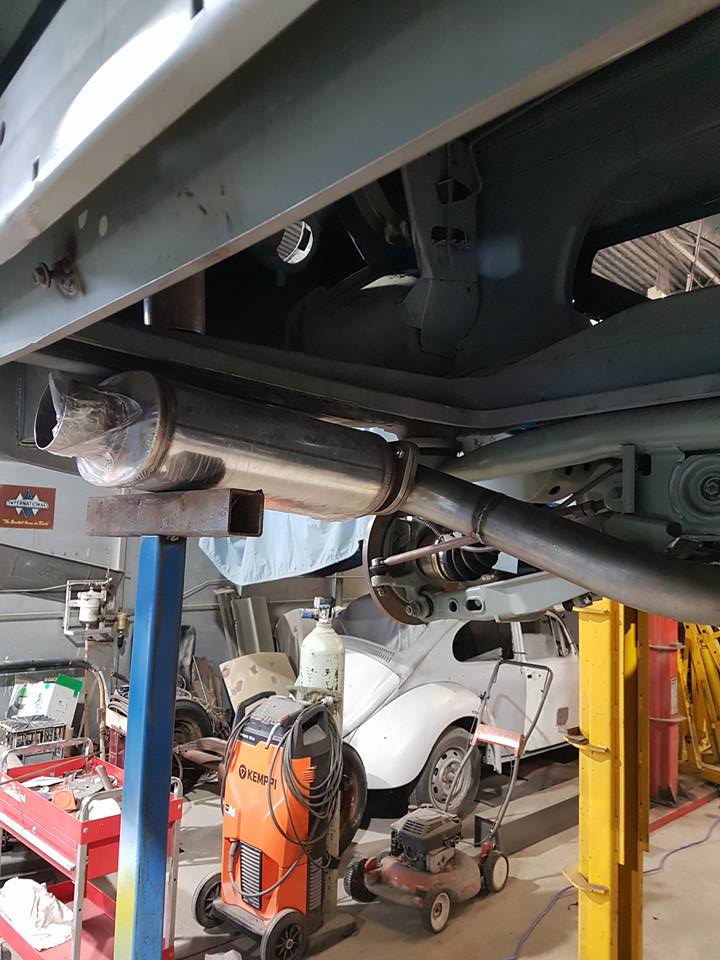 I am using OE exhaust hangers from a late model Falcon.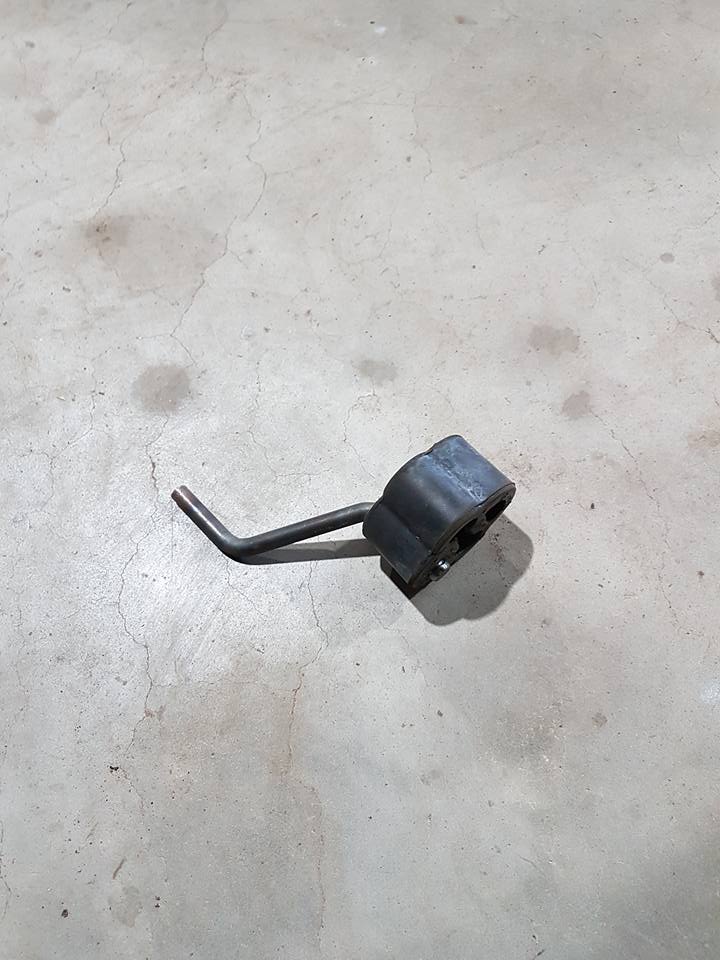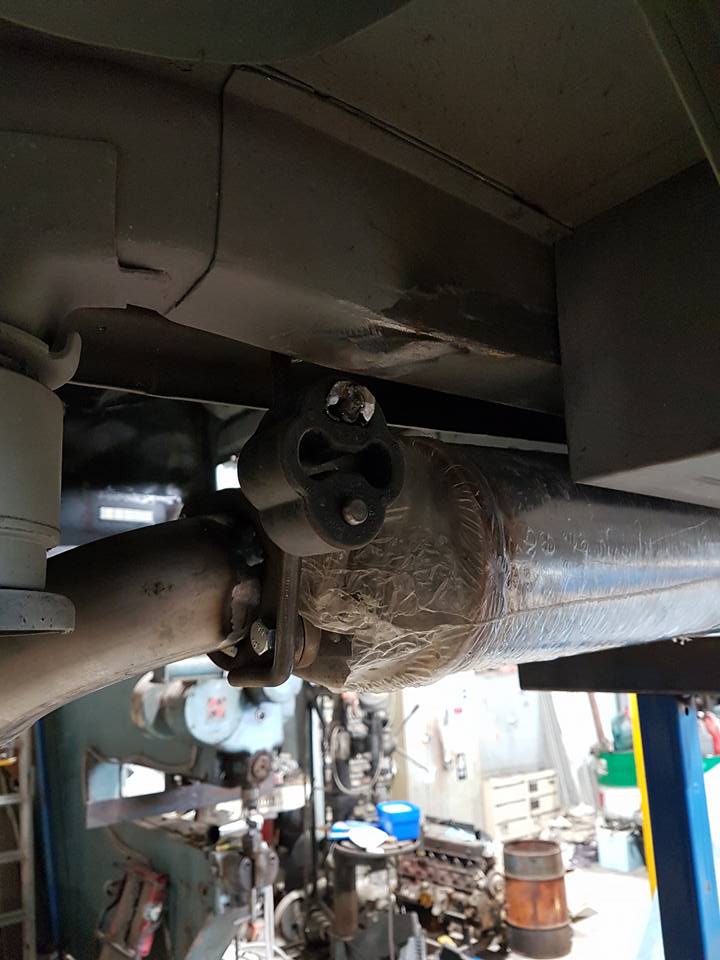 This end of the new hanger was formed by heating up the end until red hot and hammering out a dome. Then I machined it round.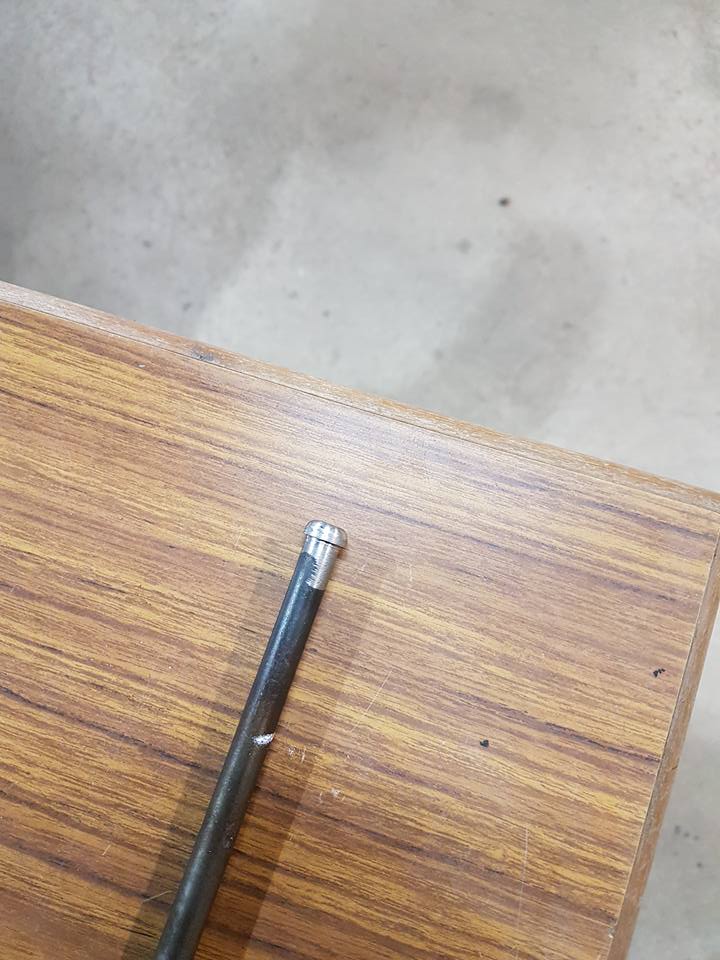 System in place.
Grinding the welds.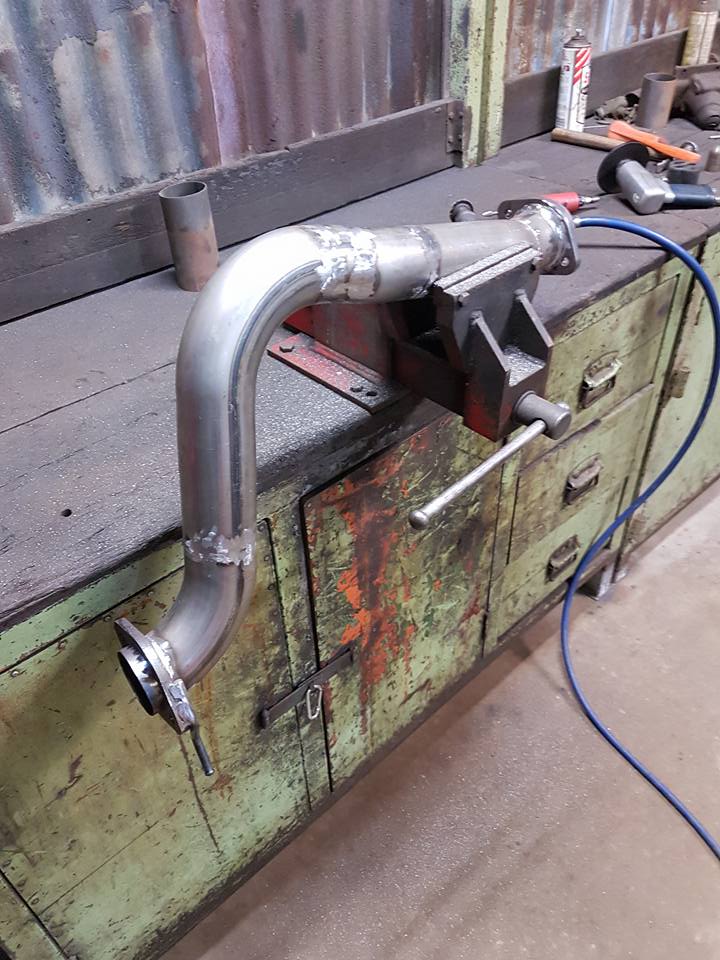 I have made spigots on all of the joints so the gaskets are not exposed to the gas directly, and it ensures that the pieces will perfectly align when assembled.
Opening in the frame rail for the park brake cable. This is a frame rail that I previously made from 3mm (1/8") sheet metal.
Opening boxed with 3mm plate.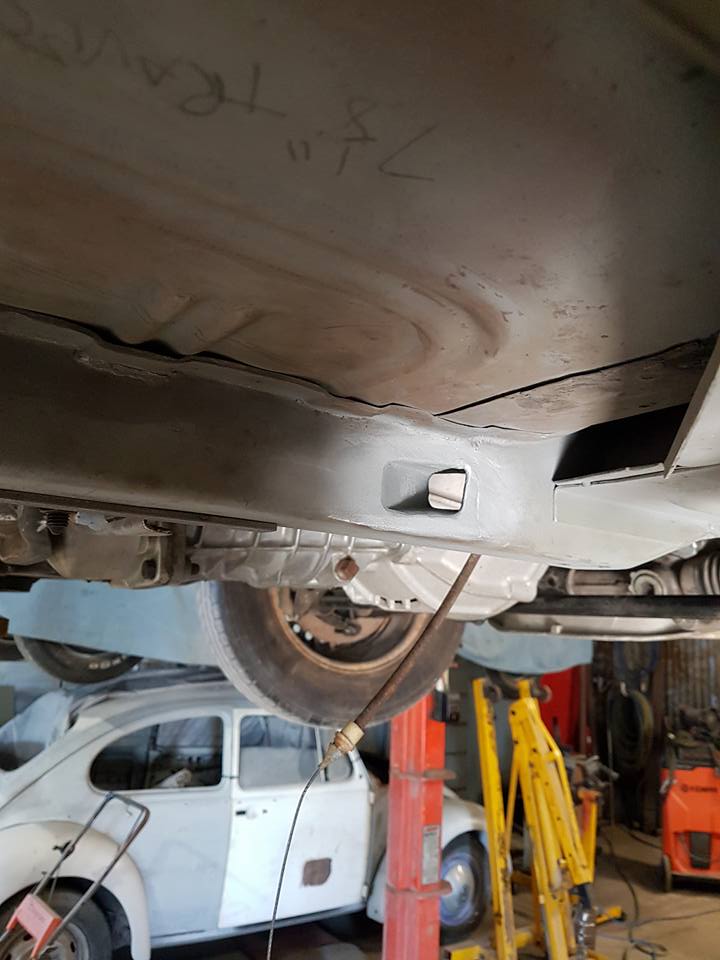 New bracket for the cable to mount onto.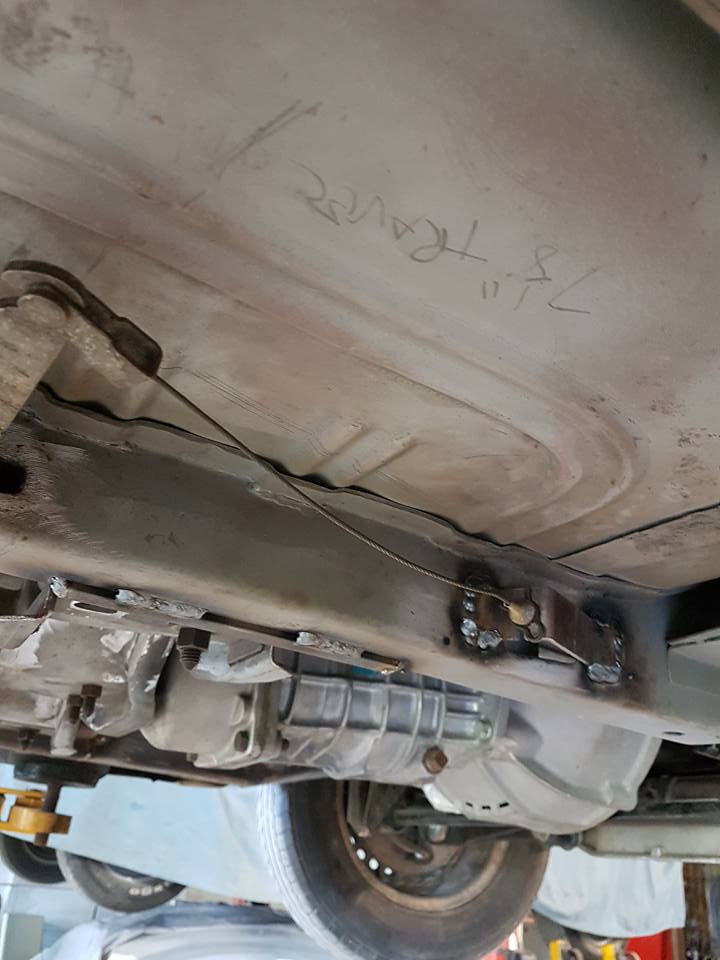 I am fitting a second heat shield to the floor. I have cleaned up the section ,but it was popping up and down in the middle . A few heat shrinks and the problem was solved.
I am often asked what tools and products I use with my work. For the clean up job on the floor I used a 3M surface prep roloc disc on a Bluepoint sander.
Fabricating the new heat shield.This isn't a straight line so I have made partial folds from each end to achieve the desired effect.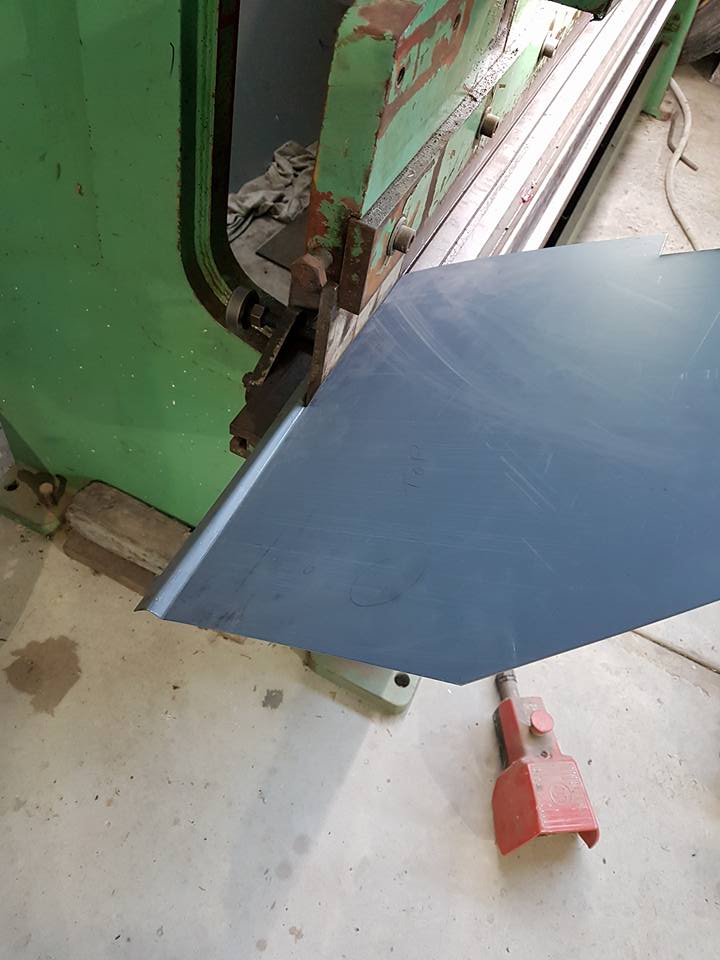 Folding from the other end.
Final fold was done with the pan brake. Sometimes you can't beat old technology.
Radius bend for the other side.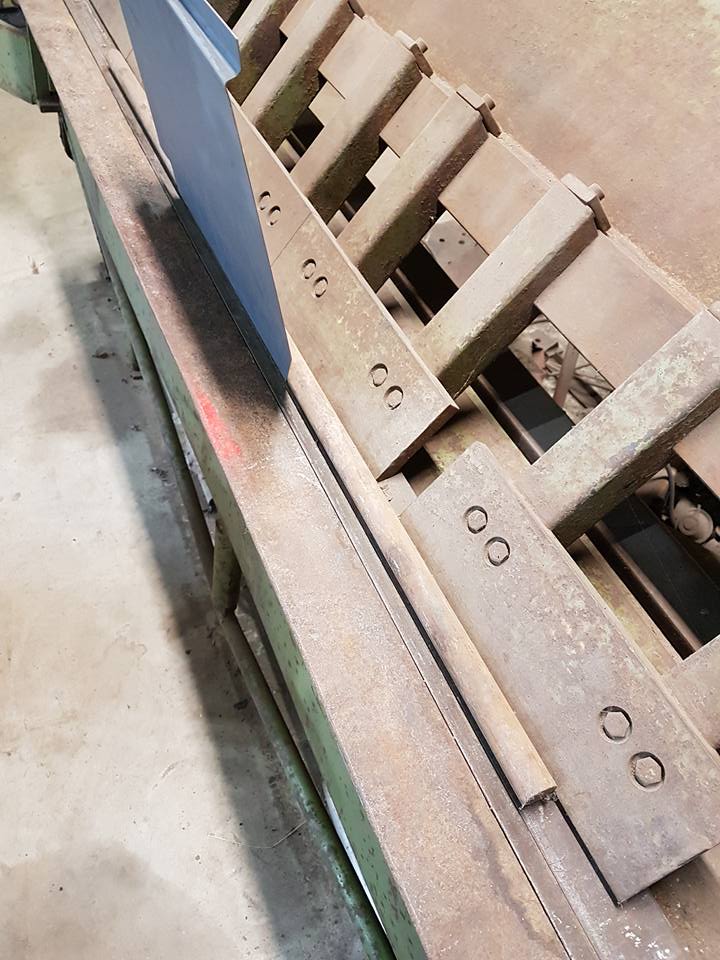 With custom work it is always important to be time efficient. Here is a good example. This simple shape was formed in the Pullmax by quickly modifying one of my favorite dies and clamping a temporary fence to the work piece. See last photo.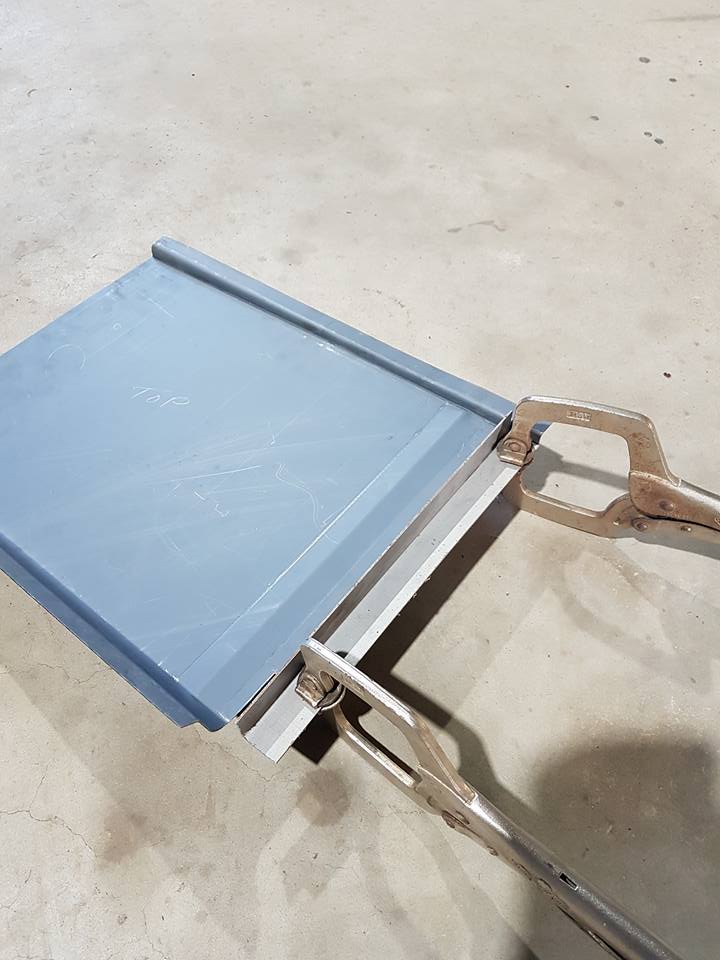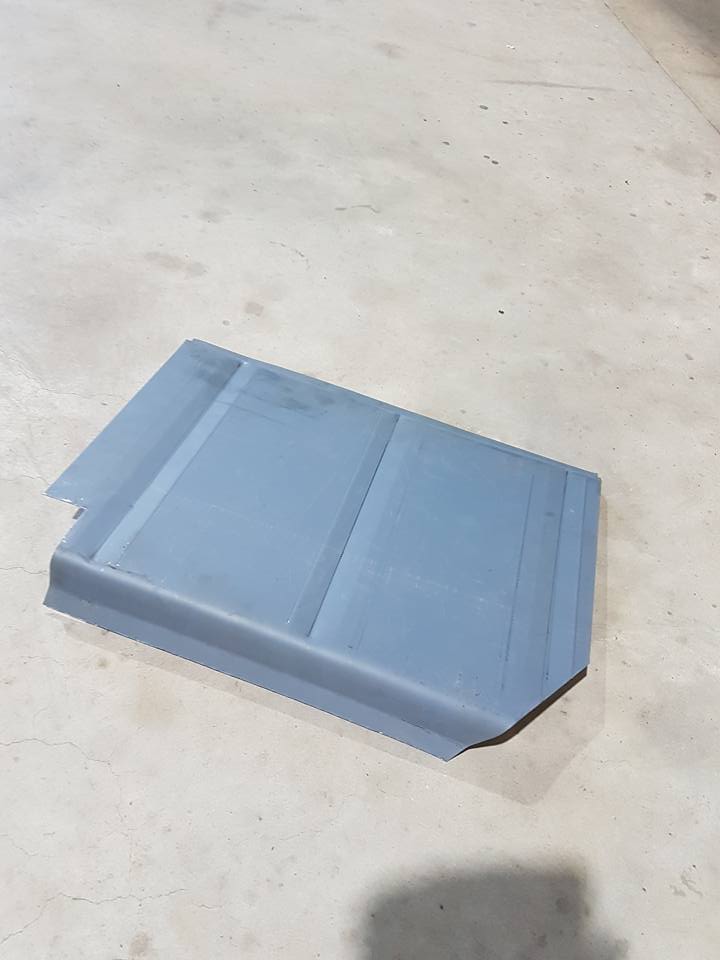 Factory holes in the flat of the panel and holes on the edges for welding it to the car.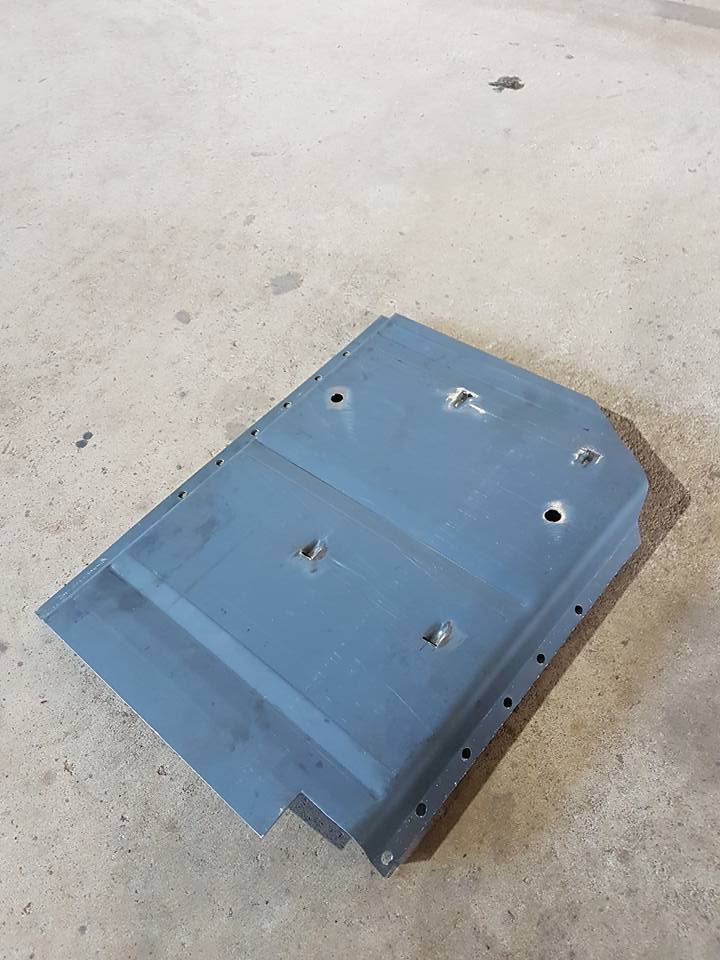 Finished panel.
The exhaust system sandblasted and ready to go to the ceramic coaters.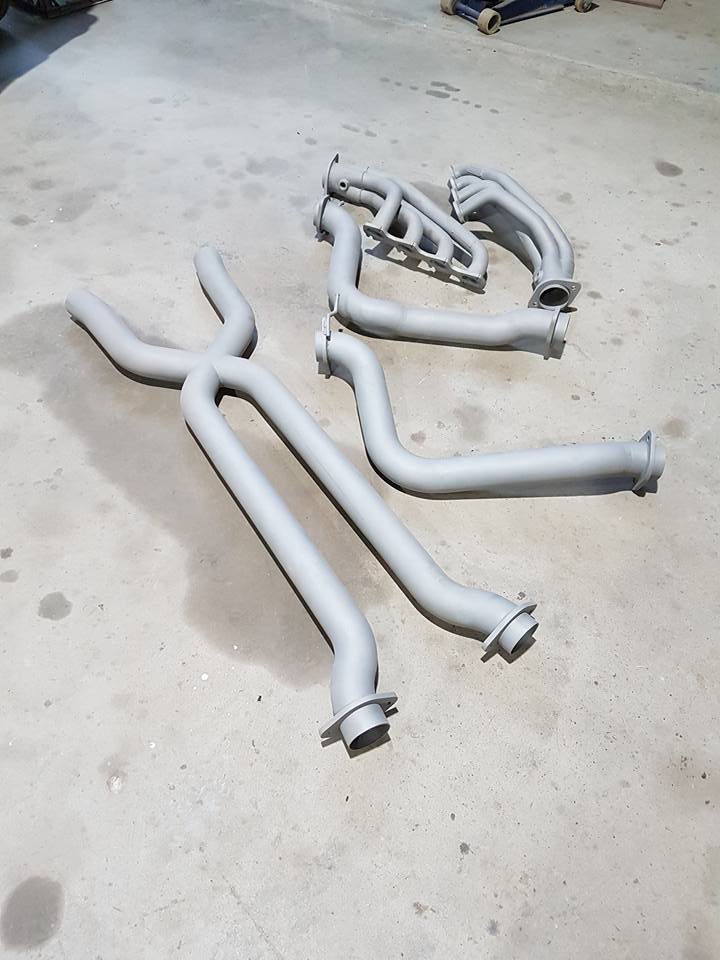 This is the modified Pullmax tool set. I just tacked on a few pieces of key steel to limit the depth of the indentations.